Encounter with Dr. Carmen Hijosa: "Design Thinking as a tool for change".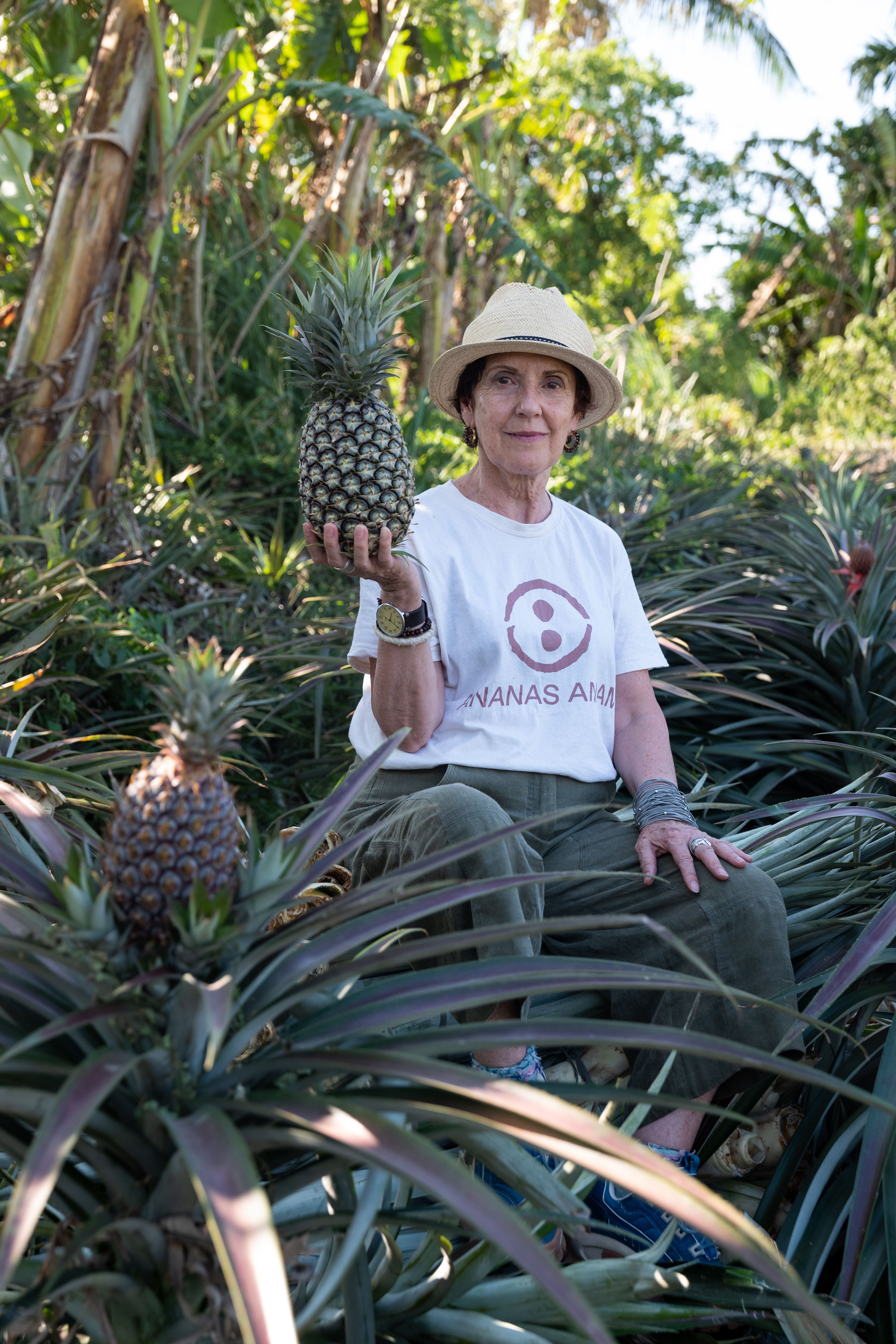 BIAAF and the BBDC organizes within the BBDW2023 context an encouter with Dr. Carmen Hijosa, founder and creative and innovation director of Ananas Anam Ltd.
Finalist of the European Inventor Award and ethical entrepreneur with a sustainable vision, she will present her invention, Piñatex®, an ecological material created from pineapple leaves.
Originally from Spain, her career has taken all over the world. Piñatex®'s journey began when she realized the toxic impact of mass leather production while doing a consultancy in the Philippines. Driven to find an alternative solution, she completed a PhD at the Royal College of Art (UK). As a result, she is leading a vibrant new industry that is socially, environmentally and economically responsible.
Her innovative work has been widely recognized, and she has received prizes including the InnovateUK Women in Innovation Award (2017), Cartier Women's Initiative Award (2016) and Grand Designs Green Hero Award (2016). Dr. Hijosa represents Ananas Anam at sustainable summits, such as the World Forum for a Responsible Economy, Lille, France (2018) and the World Trade Organization, Aid for Trade Global Review, Geneva (2019). She also received an Honorary Lifetime Fellowship of the Cybernetics Society (2021), being one of the two women that have received this mention.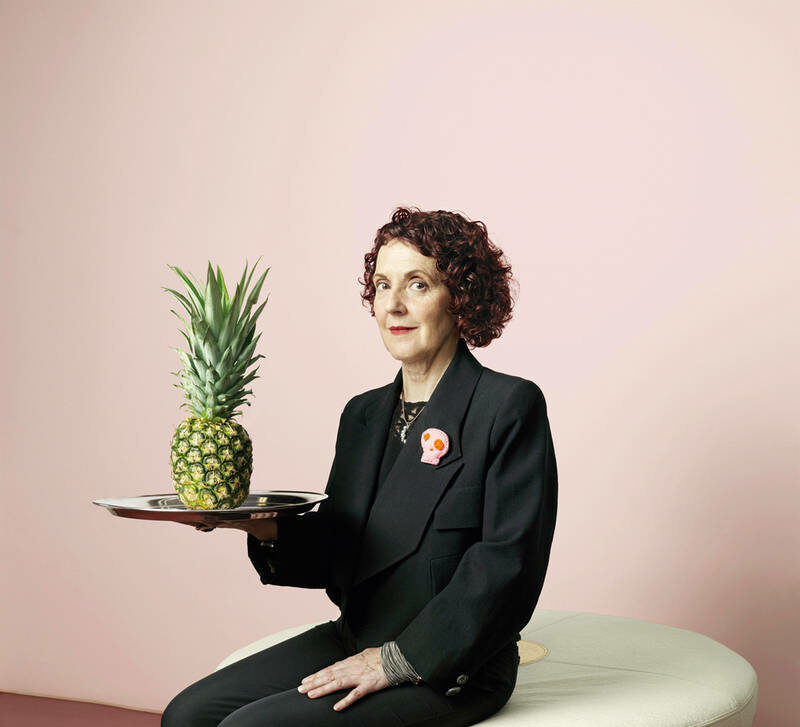 The November 21st meeting that took part in La Perrera building, included a lecture in which Dr. Hijosa shared her experience and her commitment to research and innovation in the fashion industry. She also presented the materials made at Ananas Anam Ltd., with its renewable fibre Anam Palf® where each yarn tells a story of sustainability and connection to our planet.
With these revolutionary fibres, 27 million tons of pineapple leaves find a renewing purpose. In addition, they can be found in fashion collections such as Carolina Herrera or Nike, as well as in exclusive decorations of the Hilton Hotel.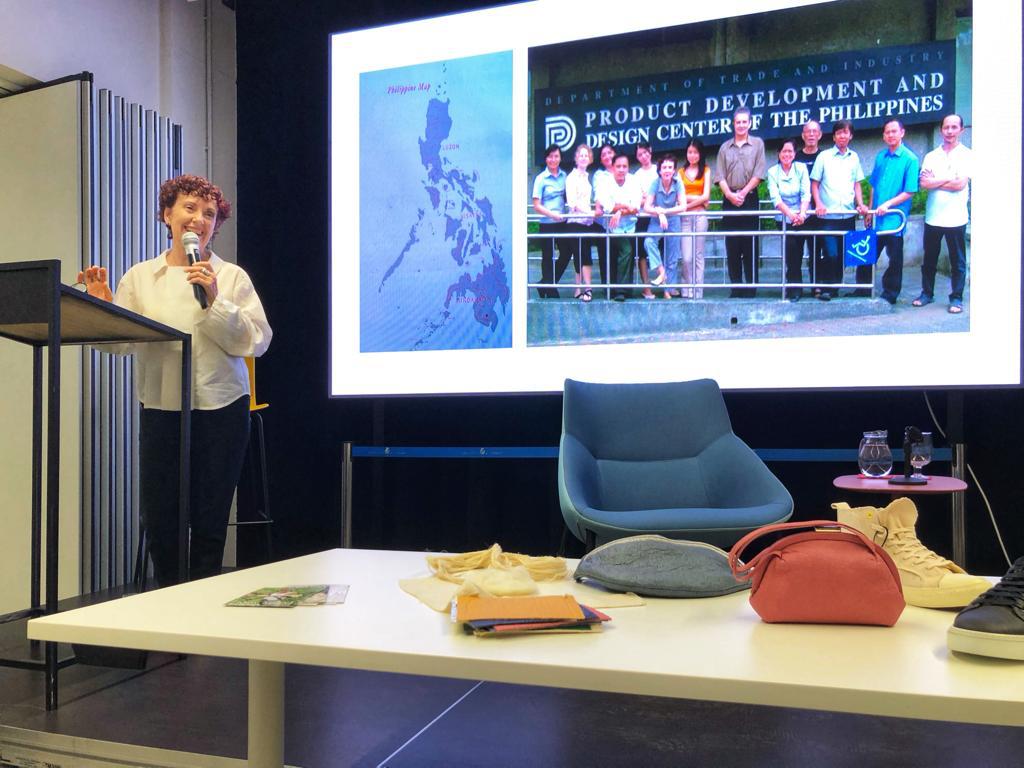 The later workshop focused on key aspects of sustainable fashion. Its aim was to provide a platform for meditation and exchange of ideas, where participants had the opportunity to explore innovative practices and approaches for more sustainable way of thinking in fashion.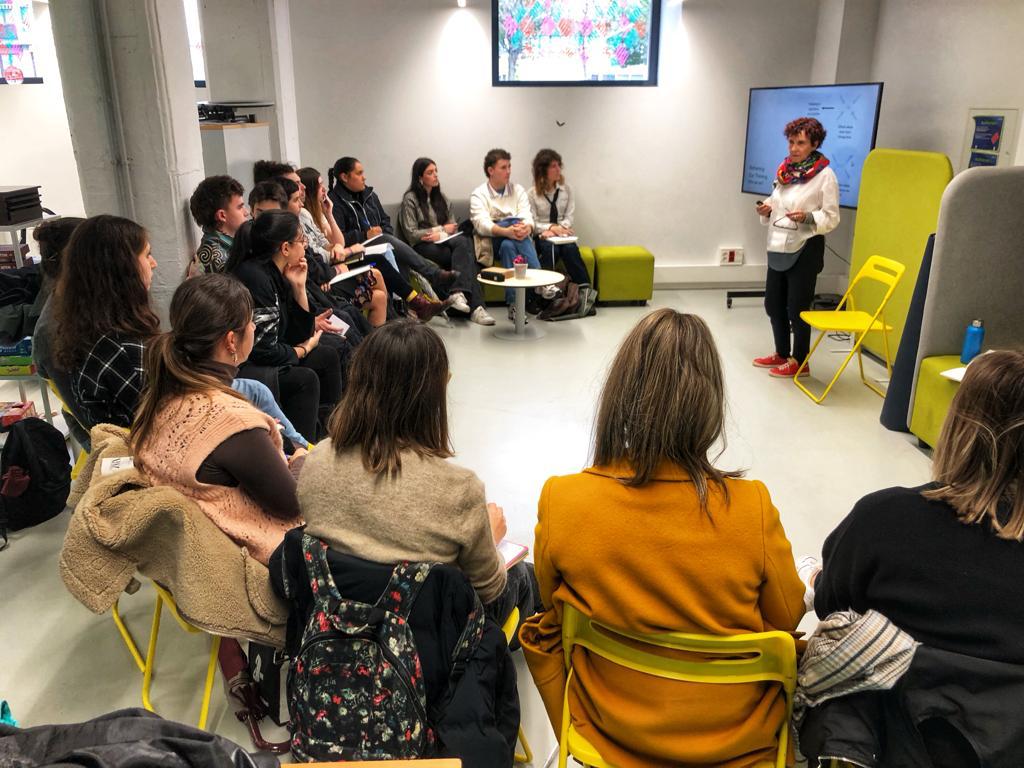 "Design is not just about a product. Design is about responsibility."
Dr. Carmen Hijosa