BIAAF joins in the international program Transmissions of the Balenciaga Museum.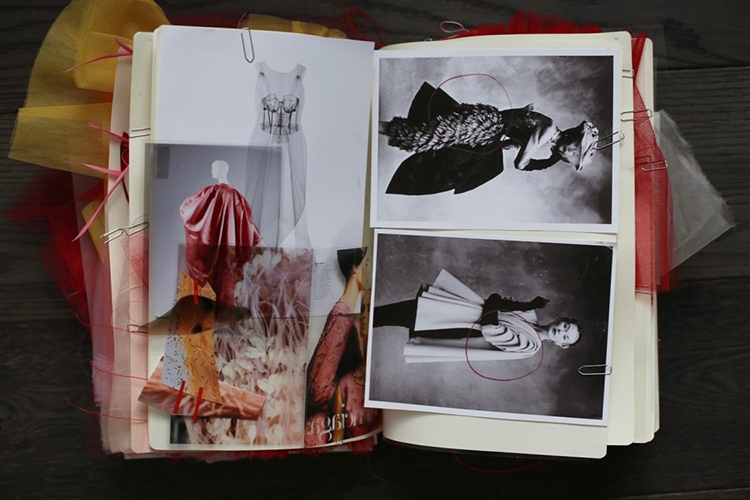 BIAAF takes part in the Transmissions program promoted by the Cristóbal Balenciaga Museum with prestigious schools from all over the world
The "Transmissions. Heritage and New Creation" project, promoted by the Cristóbal Balenciaga Museum since 2016, brings together in its second edition teachers and students from prestigious international Fashion Design schools.
Designers selected after a high-performance education process will create a look inspired by the work of the most honored fashion designer of the 20th century. Maite Hernández, Mar Abando, Kathy Udaondo, Antía Verea, Emma Magiotti and Elixabet Perdiguero were the emerging Basque designers selected by BIAAF to live this unique experience with their tutors (Stephanie Cooper and Robert G.Leach) and have discovered the background of archive of the Balenciaga Museum under the direction of Javier Martín.
Each student has developed during the last two months their own process and creation, the result of their work will materialize in the realization of an oufit inspired by all the knowledge acquired. The designs resulting from this process will be valued, both by their teachers and by those responsible for the project, to arrive at a selection of creations that will be exhibited in 2021 at the Balenciaga Museum.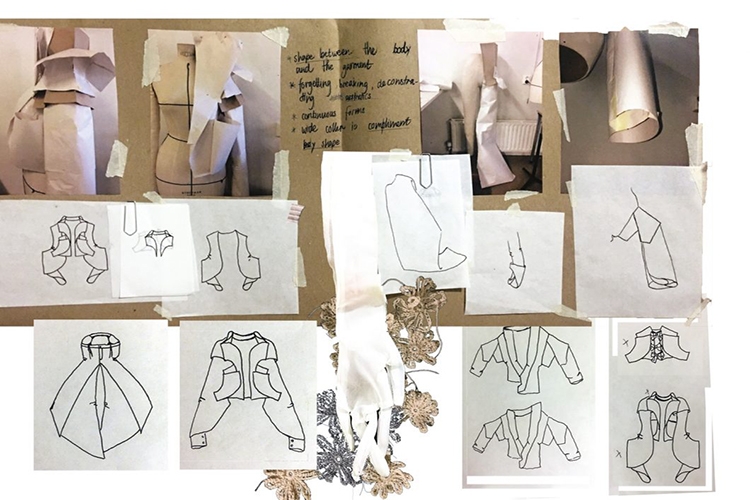 As far as subject is concerned, the project turns the spotlight on an aspect which unquestionably constitutes one of Cristóbal Balenciaga's main contributions to the history of fashion: the introduction of new silhouettes. The tonneau line of 1947, the semi-fit of 1951, the balloon skirt of 1953, the tunic of 1955, the sack dress and the baby-doll of 1957 soon became landmarks in the history of fashion.
Starting from this idea, and directly studying the work of the creator from Getaria at his Museum, the participants will develope an individual project by each student. A selection of creative proposals will be presented at the Museum in a collective exhibition starting on 2021.